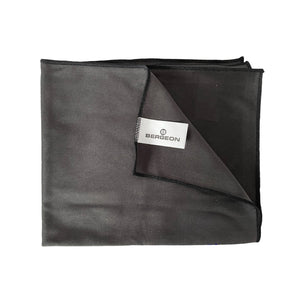 Bergeon 7850-3-N microfibre cleaning and polishing cloth for watches and jewelry
Bergeon 7850-3-N  is very useful cloth to clean, to polish and to operate all kinds of glasses, metal watches and bracelets as well precious, semi-precious metals and precious stones.
For dry use or with a cleaning product.

Washable at 40° C.

High quality customised printing, wash resistant.