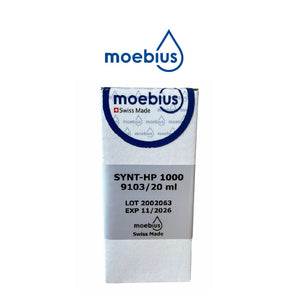 Moebius Synt-HP 1000 9103 special oil is used in precision engineering where high pressures are encountered and particular demands are made of the ageing stability and a uniformly high maintenance of viscosity over an extended period of time of the lubricant. Hallmarks of this oil are its capacity for resisting pressure and its ability to reduce wear, as well as its exceptional
lubrication and adhesion powers.
Used for gear trains, hand-friction, barrel arbor and steel-steel combinations.
Technical details:
Viscosity at 20 °C: 1013 cSt
Pour point: -39 °C
Density at 20 °C: 0.925
Range of temperature: -35 bis +100 °C