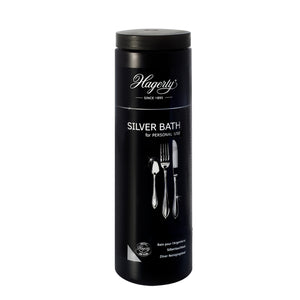 Hagerty Silver Bath Pro
Professional immersion bath for silver cutlery. Within 30 seconds, this dip bath removes tarnish and renews the shine and the original brilliance of Silver and Silver Plated cutlery due to its new optimized formula. Immerse – rinse off – dry – finish.
Contents: 580 ml
PLEASE check with our team before ordering, on shipping restrictions as we may NOT be able to ship it due to shipping restrictions based on region.