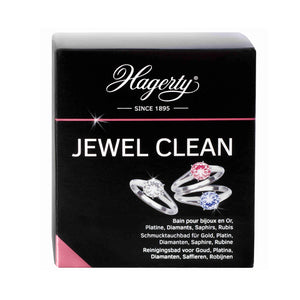 Hagerty jewel clean black restores diamonds gold 170ml
Professional care in a personal way.
• A versatile bath that cleans.
• Handy dip basket.
• Renews the sparkle.
• Restores the luster.
Instructions for use:
• Place jewellery in dip basket, swirl / agitate for a brief minute.
• Use sponge for heavier-soiled or intricate pieces.
• Rinse and dry with a soft cloth.