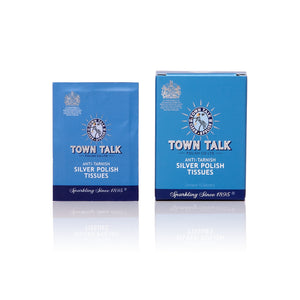 Anti-tarnish silver polish tissues Town Talk 10 pcs in box
These Silver Polish Tissues are ideal for cleaning all silver items.
They contain Town Talk's renowned Silver Polish formula that will both remove tarnish and provide anti-tarnish protection to keep silver shining brighter for longer.
Use them on their own or to top up your Silver Care Kit.